30 November 2022
ARMOR-IIMAK - Thermal Transfer Ribbons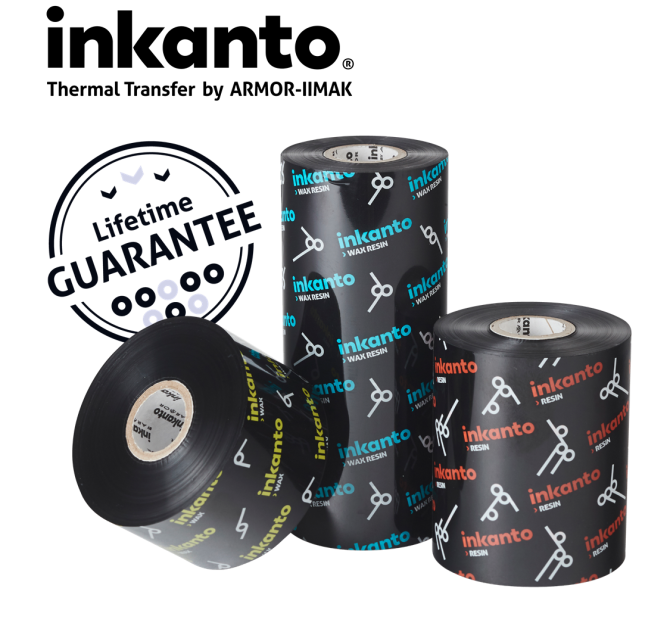 Click on image to download high resolution version
ARMOR-IIMAK invents, manufactures, and markets Thermal Transfer ribbons and associated services to variable information printing specialists through sustainable partnerships with a worldwide presence.
Produced our first Thermal Transfer ribbons in 1983 and grew to become the worldwide leader with a local presence in all regions of the world. You experience our product solutions in your everyday life from barcodes and clothing tags to food expiration dates and warning labels. 
inkanto, Thermal Transfer ribbon by ARMOR-IIMAK, offers the most extensive range of ribbon in the market, meeting 99% of the label printing and flexible packaging printing needs.  Our brand of Thermal Transfer ribbon perfectly meets the needs of each user in terms of resistance, price, legibility, barcode type, print medium (uncoated, coated paper, synthetic, textile, flexible packaging). Delivered with exclusive benefits in this unique brand such as lifetime guarantee and Certificate of Conformity to provide traceability to end-users.
ARMOR-IIMAK place our focus on relationships, assuring that our thermal transfer product solutions align with your needs as our industry grows. With over 1,700 employees worldwide, we're able to support you from near and far and our team is committed to providing reliable traceability solutions that will guarantee mutual growth.