30 November 2022
Asahi Photoproducts - Clean Print Technology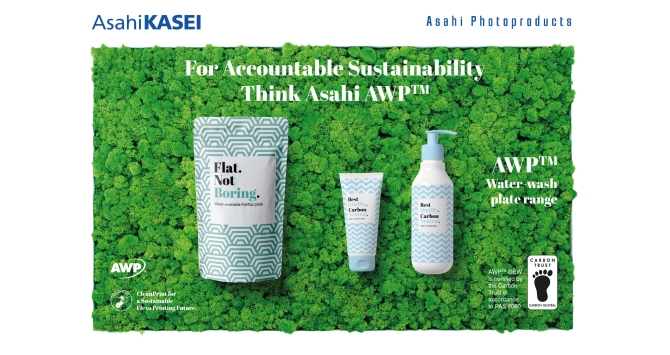 Click on image to download high resolution version
Asahi Photoproducts is a leading pioneer in the development of flexographic photopolymer plates, noted for its water-washable CleanPrint technology, bringing flexography in harmony with the environment. 
At this expo, we will mainly explain focusing on the value for flexo operations to switch to Asahi CleanPrint water-wash plates, an environmentally sustainable solution that emits no VOCs and not only results in faster plate production but is also a key enabler in improving pressroom productivity. At the show, we will also be showing the company's many years of working toward a more sustainable flexographic industry and the importance of setting a Carbon Neutral goal. 
CleanPrint improves process efficiency and cost, and offers a sustainable environmental business solution in flexo platemaking without VOC-based washout solvents. Asahi's broad range of flexographic plate solutions offer winning solutions for all types of substrates and label/packaging applications.