01 December 2022
AstroNova - The T2-C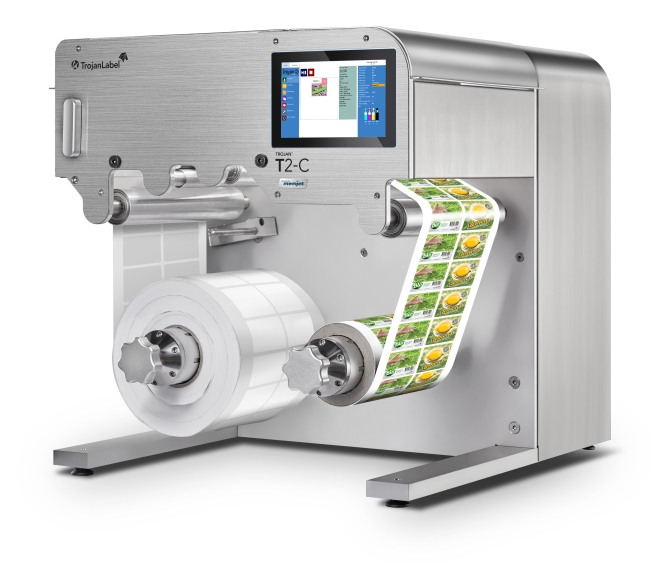 Click on image to download high resolution version
The T2-C is the first-ever high-capacity, high-volume tabletop label press capable of delivering high-quality precision over long runs. Producing consistent, high-volumes in 24/7 production, the T2-C opens new doors in the label printing industry.
A one-of-a-kind tabletop label printing press that incorporates the features and functionality of a traditional large production press into a footprint small enough to fit into any size print department.
The T2-C bridges the gap between compact, inexpensive desktop label printers and expensive, large commercial label presses to provide a highly flexible and productive solution for printing medium to large run labels. Equipped with economic 2- liter ink tanks, the T2-C provides a perfect combination of increased print accuracy and reduced price of ink, offering significant cost savings over the life of the printer.
The T2-C's user-friendly Trojan Control Interface makes maintenance and customization easy while remote tech support makes solving problems with the T2C a cinch. A tech support professional can gain access to your printer remotely and diagnose any problems you may encounter. The T2-C is a reliable flexible printing solution designed to give owners and users total peace of mind.