05 March 2020
BST eltromat to showcase web monitoring solutions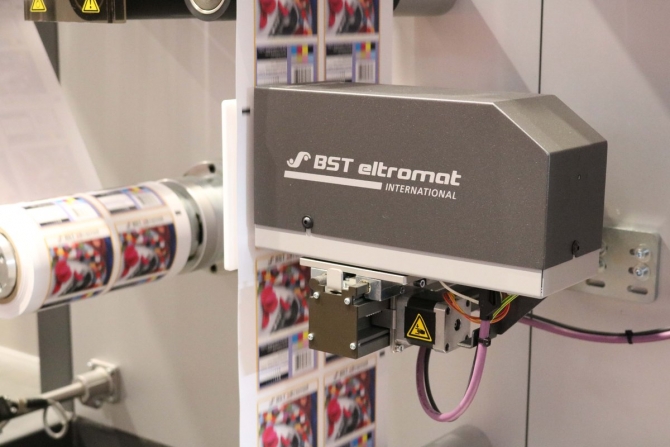 Click on image to download high resolution version
BST eltromat Southeast Asia, a subsidiary of BST eltromat International, is displaying and demonstrating its product range of quality assurance systems for web processing industries at Labelexpo Southeast Asia 2020.
The company will be displaying and demonstrating its established web monitoring system, the POWERScope 5000 (pictured). This compact yet powerful vision system offers extremely high image quality, providing the operator with clear, sharp images of the printed product. With multiple standard features and options such as a touch-panel commander/controller, full intuitive touchscreen control and back-flash lighting, the POWERScope 5000 offers versatility and flexibility. The system is suitable for narrow or wide web applications and it is available in a manual or motorized camera versions.
The company will also demonstrate its TubeScan Digital Strobe system. This highly flexible system offers full web viewing through to full 100% print inspection capability. It is now available with a 4K pixel camera and supporting multiple web widths.
A selection of standard web guiding products will also be displayed. The focus will be the cost-effective, powerful EcoGuide, the reliable line and contrast sensor CLS Pro 600 and an example of the Compact Web Guide systems.