30 November 2022
BST - TubeScan 100% Inspection System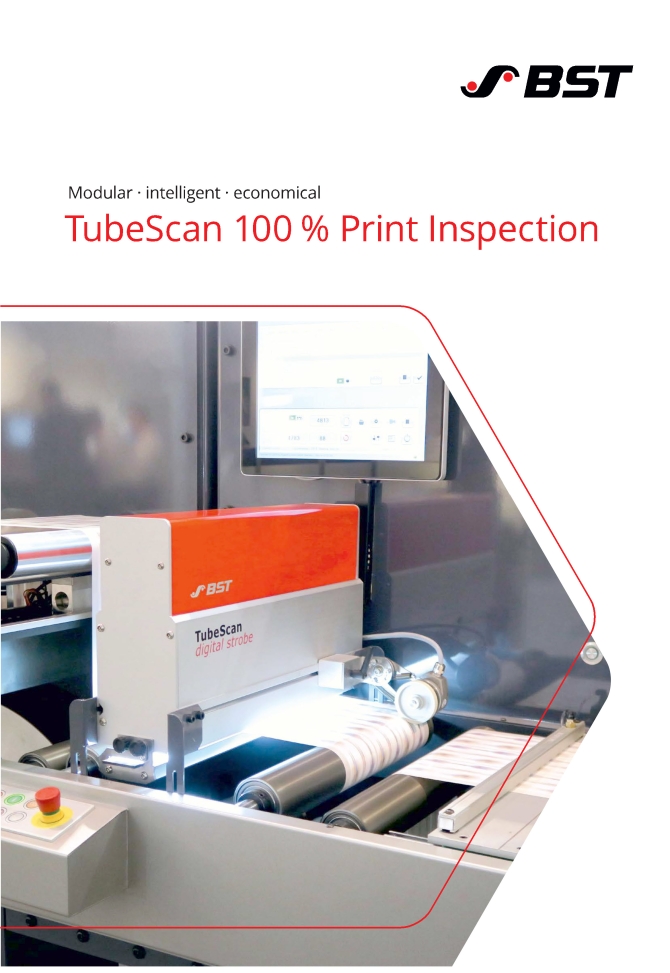 Click on image to download high resolution version
The company will be displaying and demonstrating the latest TubeScan 100% inspection system. TubeScan is rapidly becoming a name associated with high quality narrow web inspection and represents a cost-effective solution at every level. TubeScan can be configured with multiple camera options and software modules to meet the most demanding inspection requirements including QLink workflow solutions for seamless production and defect removal processes.
Also demonstrated on a new platform will be a POWERScope 5000 digital monitoring system and a latest Compact Web Guide. 
POWERScope 5000, this web viewing camera combines state-of-the-art technology, while being perfectly suited to the needs of all printing types and machines . Compact Web Guides are ideally suited for guiding narrow material webs, especially in the label, packaging, and non-woven industries. The COMPACTGuide comes in six different sizes, so you will always be able to find the perfect version to meet your requirements.
BST's camera-based sensors offer a high degree of accuracy and precision, giving you a perfect web guidance every time. If you need a sensor that detects lines and contrasts perfectly, the CLS PRO 600 is the right choice for you. Alternatively, if you're looking to scan objects or printed images directly on the web, CLS CAM 100 is the best sensor for your application.