05 March 2020
DNP introduces V300 ink ribbon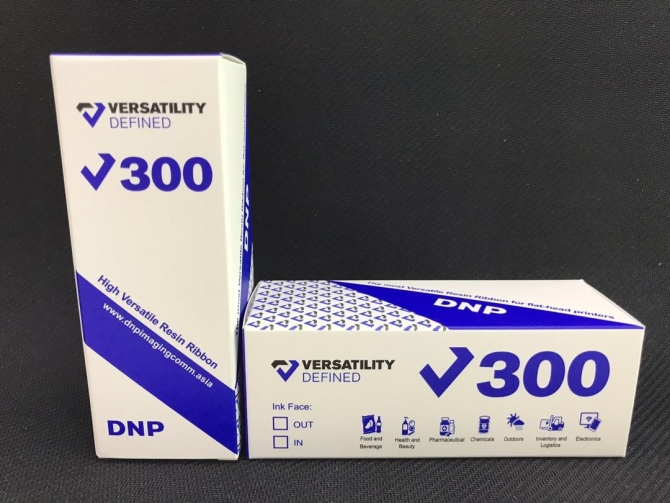 Click on image to download high resolution version
DNP is introducing its latest innovation, the V300 ink ribbon, at Labelexpo Southeast Asia 2020.
Features include:
High Versatility - With the V300, it is now possible to print on materials which are unsuitable for printing, such as polypropylene (PP) and coated papers besides polyethylene-terephthalate (PET) while realizing substantially better durability than that of the current resin type ink.
High Durability - The V300 is highly resistant to alcohol and oil components.
High Printing Sensitivity - The V300 makes it possible to reduce the necessary heat volume for printing by a maximum of 20% compared to currently available products. And in addition to reducing the burden on the thermal head of the printer, the new ink ribbon also successfully achieves high speed printing.