10 January 2023
Flora to bring J330-S UV label press to Labelexpo Southeast Asia 2023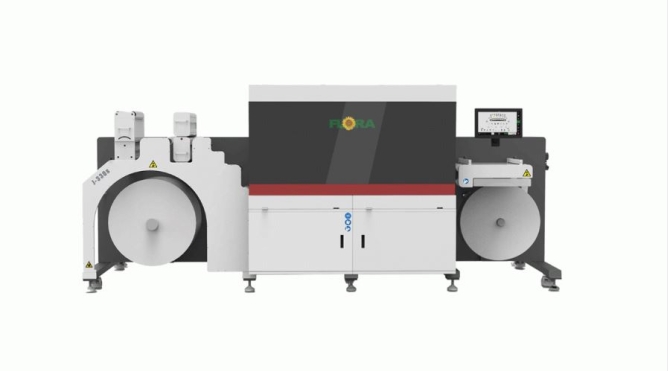 Click on image to download high resolution version
Chinese manufacturer Flora (Shenzhen Runtianzhi) has confirmed it will be showcasing its UV label press J330-S at upcoming Labelexpo Southeast Asia 2023 show in Thailand in February.
The new J330-S is a 5-color CMYKW UV inkjet press designed as a compact and fully integrated single-pass platform. It is using the new circulation Epson S3200 600 DPI printhead and can run with speeds up to 60m/min to offering high productivity and flexibility. The 350mm print width can support a wide range of applications to deliver high-quality, bright images. It can accommodate media roll size up to 1,000 mm to offer customers seamless production and high efficiency.
This unique single-pass technology with non-contact printing, one-step forming can deliver consistent printing quality while supporting 24 hours on-call production. It offers one-step personalization with shorter set-up time, minimal tool cost and optimal workflow connection while reduced waste.
The new press has been developed for a wide range of label materials including electronic labels, household labels, logistic labels, wine labels and anti-counterfeiting labels on top of standard pressure-sensitive labels.
Flora has installed more than twenty presses util now and offers a well-trained service team to responding to call round the clock.
'We are really thrilled to showcase flora J-330s at Labelexpo Southeast Asia 2023. It is a remarkable digital transformation of label printing solution, which has been designed to match your business goals and concept of innovation. We are excited to demonstrate how it can help you drive profitability and convert the excellence and ultimate flexibility for your business,' said the company in a statement.