26 February 2020
GEW to highlight LeoLED UV Curing System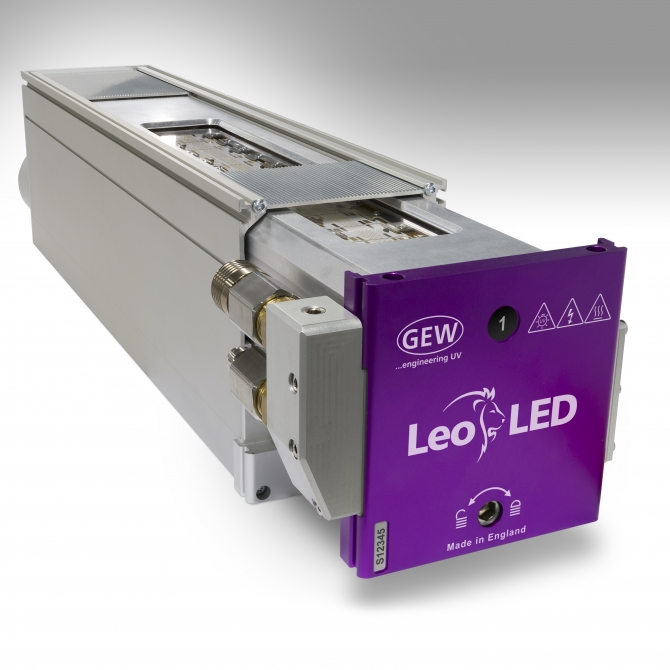 Click on image to download high resolution version
GEW will be highlighting the new LeoLED UV Curing System at Labelexpo Southeast Asia alongside its distribution partner for Southeast Asia, Press Systems, stand B10.
LeoLED represents the next generation for LED UV curing, and the technology has been redesigned and refined for simplicity while at the same time delivering maximum power and dose of UV energy. The LeoLED cassette is fully compatible with GEW's ArcLED hybrid system and brings LED UV within affordable reach for all.
Benefits of the LeoLED design include: the 50mm width window gives a long dwell time and is waterproof-sealed for easy cleaning. It is also resilient to dust and ink ingress. The LED array delivers electrical power at 88W/cm and an intensity of 25W/cm2, with minimal light loss due to the direct UV path. The integral water-cooling system ensures that LeoLED offers the ultimate operating capability and reliability in its class.
The new lamphead is built using state-of-the-art manufacturing techniques, for robust performance and reliability.