06 March 2020
Grafotronic introduces latest innovations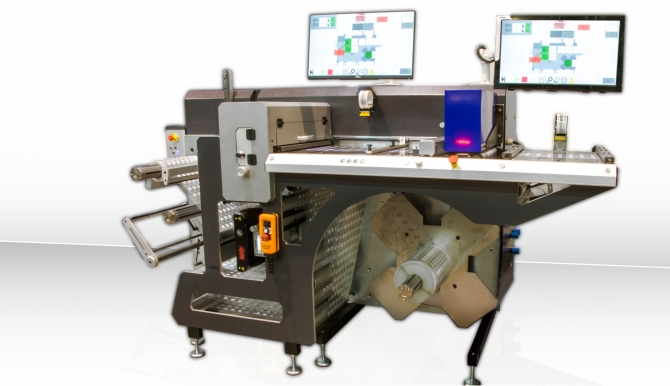 Click on image to download high resolution version
Grafotronic will introduce its new product range and service concept to new and existing customers in the region, at Labelexpo Southeast Asia 2020.
This include the new HI3 for 100% inspection and high speed slitting, shown for the first time, and is the 3rd generation of the well known HI which have hundreds of installations world wide.
The HI3 is a high performance inspection slitter rewinder, fully servo driven and can run up to 400 m/min. The machine is designed not only for SA labels but also to meet the increasing demand of film and sleeve converting. This new model has a modern design with an operator friendly area for visual inspection and easy fault replacement.
The HI3 can easily be extended to combine converting and inspection by adding 1 or 2 die cutting modules. 
Grafotronic has opened its new Asian headquarters in Bangkok and is exhibiting for the first time at Labelexpo Southeast Asia.