24 February 2020
Graphtec to launch digital finishing cutter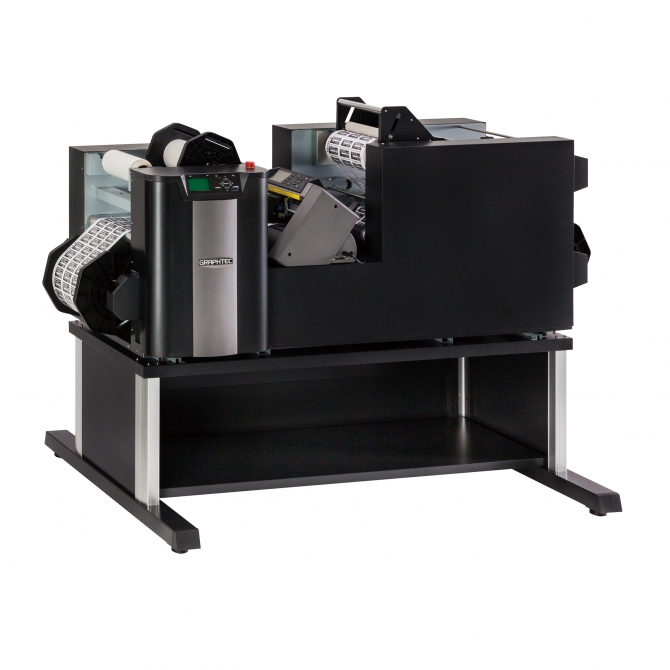 Click on image to download high resolution version
Graphtec Corporation is to launch the DLC1000 digital label finishing cutter at Labelexpo Southeast Asia 2020.
This post processing machine (pictured) features roll-to-roll printers and enables label rolls to be finished by unwinding them, laminating, cutting and rewinding. 
Functions and features include:
Roll-to-roll capability for continuous finishing process;
Equipped with the cutter enabling free-form cutting;
Laminating for weather resistant finish;
Sheet feeding by cross-cutting;
Slitting function capability;
Max mountable roll width of 216 mm.
The company will also showcase two other machines:
The FC9000 high performance grit-rolling cutting plotter, released at the end of 2019. Features include a line-up (width) of 75/100/140/160 (cm), max cutting force 600 gf, and max. cutting speed 1485 mm/s.
This machine has an offline data output via USB flash memory without PC, and a data link function, which means data can be automatically detected from a PC or USB by reading a barcode. The automatic take up roller is optional.
The FCX2000-60 is a flatbed cutting plotter which is suitable for small production runs. Cutting table size is 610 × 920 mm, and max. cutting force 1,000 gf. It offers creasing for package creation.