10 January 2023
Konica Minolta India sets high revenue targets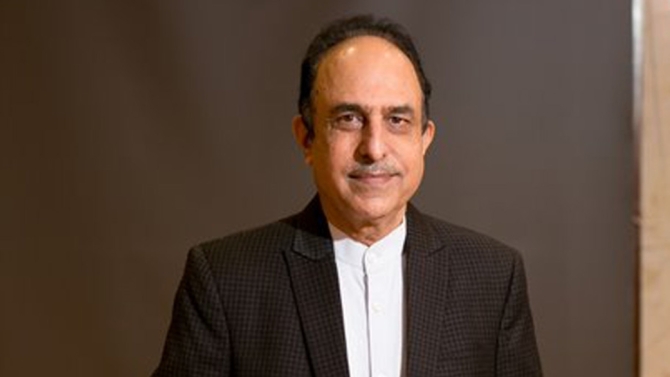 Click on image to download high resolution version
Kuldeep Malhotra, deputy managing director, sales and OP marketing division, Konica Minolta Business Solutions India, says: 'Konica Minolta Business Solutions India consistently adds new technologies and digital solutions to all its business categories. Our existing non-hardware solutions have generated great financial results. As we continue to grow and expand in different verticals such as production, office, and industrial printing, we expect to push our revenues further north. Currently, we are targeting to create solutions that act as support, or a helping hand to businesses across multiple sectors, enabling them to grow and digitalize their business. All this, paired with our company's global strategy, we expect to hit the target in the period of three years' 
The company is targeting its industrial print division to contribute 8-10 percent of overall revenue in the next three years. To achieve this growth, Konica Minolta India will focus on placing all three products – KM-1e, MGI and R2R with vertical approach at large commercial, packaging, and digital printing customer sites. Each piece of equipment has the capacity to perform multiple tasks with minimal human workforce. 
The digital print industry is growing at a dramatic rate, according to Malhotra.  
'As per our research, collaborated data, and experience in the field, we foresee about 15-20 percent growth in the Indian print business. As the digital printing side grows, the traditional print runs are becoming short. More SKUs are being developed from the brand end. And on the other hand, the rising demand for sustainable solutions is assisting corporates in controlling print runs. The product life cycle is becoming lower every year. All these points, combined, are helping the production and industrial print segment to grow.' 
The manufacturer has been launching new products in each of its print segments every year.  
'We want to approach the market from a consultative approach to ensure new technology adoption is guided for the benefit of our users. Digital production printing is growing and showing promising signs to set an ambitious target for the next three years. We are confident to reach the benchmark,' Malhotra concluded.