20 October 2017
Labelexpo Global Series expands footprint into booming Southeast Asia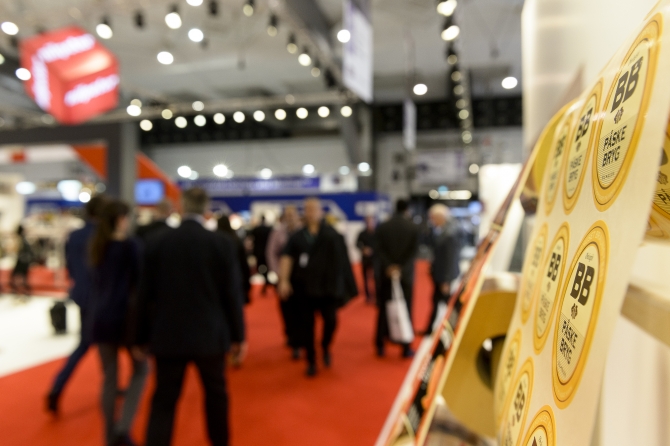 Click on image to download high resolution version
The organizer of the Labelexpo Global Series events has announced the launch of Labelexpo Southeast Asia. Focused on the region's strong and fast growing market, the latest edition to the worldwide event portfolio will take place 10-12 May 2018 at BITEC in Bangkok, Thailand.
Like other Labelexpo events, the new three-day trade show guarantees to attract label and package printing converters/printers, brand owners, designers and industry suppliers. Large delegations are expected to attend from Thailand, Indonesia, Vietnam, Malaysia, the Philippines, Singapore and across the wider region including Japan, South Korea, Australasia and Taiwan. AES has been appointed as the event's Thailand Associate.
Showcasing the latest label and packaging solutions, new innovations will be presented with over 200 exhibitors expected to participate at the inaugural event. Already endorsed by the Indonesian Packaging Federation, all the key industry players are expected to attend. The event will also encompass an educational and topical conference program which will cover the latest trends, printing techniques and technologies. 
Lisa Milburn, managing director of the Labelexpo Global Series explains: "We carefully select the geographies our events serve and after months of focused industry research, we are delighted to announce this new addition to the Labelexpo portfolio. Label consumption is pitched at around 6-7% growth, so the Southeast Asian market offers excellent opportunities for sustainable commercial growth. The region has a collective population of around 640 million and comprises 10 very diverse and dynamic economies which are each in different stages of transition. Key growth drivers include high inward investment, a young demographic and a burgeoning middle class which is massively driving consumer consumption. We've built a solid reputation for always delivering successful events that offer an excellent return on investment to both exhibitors and visitors and Labelexpo Southeast Asia answers the region's market demand for this type of event."