16 December 2022
LUSTER - LabelHERO 100% Inspection System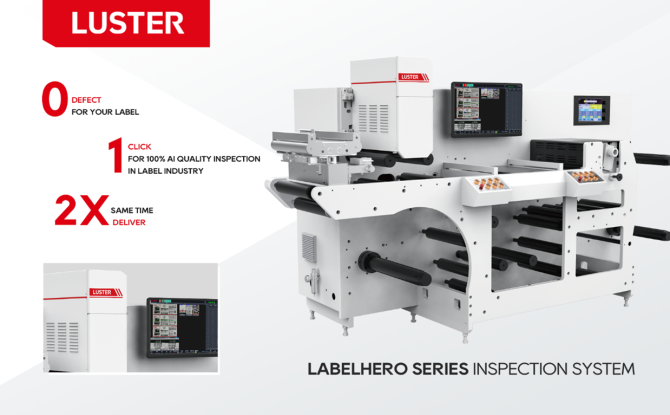 Click on image to download high resolution version
For more than 20 years, LUSTER strategically concentrates on the Machine Vision Industry, providing our customers with edge-cutting technology and solutions in configurable vision systems, intelligent vision equipment and core vision devices.
At this Expo, LUSTER will present 100% Label quality delivery solution --- LabelHERO Series Inspection System.
1. Dual-Camera Inspection System: 4K/7K/8K color Line-scan Camera + 4K/8K mono line-scan Camera
2. Security & Variable Data Detection: Barcode, 2D code, OCR, OCV, Sequence number, and database matching
3.  One-stop Solution for Mass/Small batch label production: Inline /Offline Inspection application, and NG Removal Workflow (1 vs. 1/ More)
4. Flexible integration with Flexo Printing, Digital Printing, Die-cutting & Slitting, and variable type of production lines.
LUSTER will at Booth B7 to provide you with genuine assistance. For in-depth solutions in advance, go to https://en.lusterinc.com/inspection/printing/.