10 January 2023
New appointments to fuel international growth at Sandon Global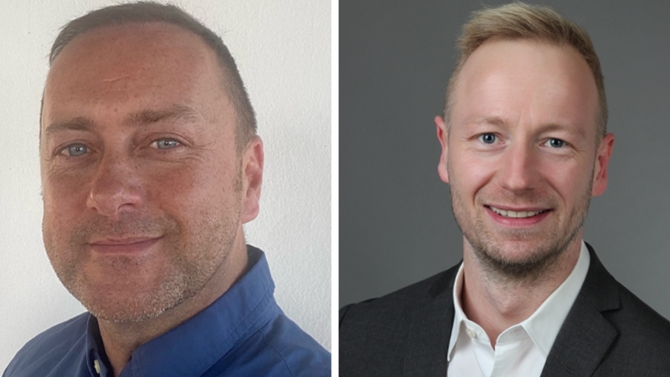 Click on image to download high resolution version
Anilox designer and innovator Sandon Global has appointed Paul Mitchell and Daniel Niehues as sales managers, as the company continues developing its position in the worldwide flexographic industry.
Paul Mitchell has been appointed UK sales manager and Daniel Niehues join the company as European sales manager.
Mitchell, formerly account executive at Sun Chemical, will be responsible for overseeing domestic sales strategies for Sandon Global's anilox rolls, sleeves and ancillary equipment.
Niehues joins the company from XSYS Global, where he worked as regional sales manager for Europe and the Asia Pacific region.
Richard Millington, managing director of Sandon Global, said: 'We are delighted to welcome Paul and Daniel to the Sandon Global team. Both bring a wealth of skills and expertise to their respective roles and will play an important part in driving our continued growth in key markets for the business. These appointments enable us to make the most of emerging opportunities for development, and ensure we have the talent pool necessary ahead of some exciting announcements to come later this year.'
The news follows the appointments of Stuart Mitchell as technical director and Jake Roberts to sales director last year, who will also focus on Sandon Global's continued strategic development internationally. Sandon Global already exports its anilox equipment to almost 70 countries worldwide.
Since moving into new purpose-built premises in 2021, the company has been investing heavily in new technologies including innovative plasma coating systems.