18 November 2022
Polyart and Edgyn extend partnership in APAC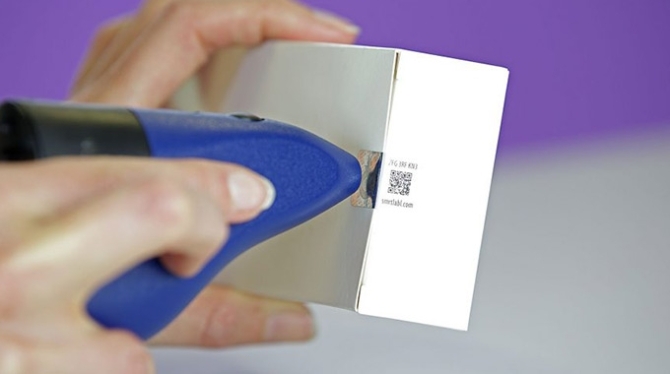 Click on image to download high resolution version
Polyart Group, a synthetic substrates specialist, and Edgyn, one of the leaders in the supply of brand protection products, have partnered to provide customers in the Asia-Pacific region with a complete and secure offer for tax stamps and security labels.
This partnership in the APAC zone strengthens the collaboration of more than 15 years between the two groups on the European continent. 
Edgyn, with 20 years of brand protection experience, relies on Polyart group substrates to provide highly secure brand protection and tax marking products, including its SpotTag technology on substrates manufactured by Polyart Group.
SpotTag is a proprietary taggant developed and marketed by Edgyn that allows states and brands to verify a product's authenticity instantly. Security labels and tax stamps combining Edgyn's security features and Polyart security substrates have protected more than 1 billion products against illicit trade.
In APAC, Polyart will integrate the physical security technologies developed by Edgyn into its label and tax marking offer to provide countries in the region with secure tax marking products offering proof of integrity and authenticity. It will enable the protection of products subject to excise duties (alcohol, medicines, tobacco, etc.) from counterfeiting and help governments fight illicit trade. 
These technologies will also be offered to private companies to protect their products against counterfeiting and illicit trade.
Bruno Millery, commercial director of the Polyart group, said: 'Our partnership with Edgyn is a natural continuation of our historic collaboration in Europe for the exclusive supply of Polyart tamper-proof supports supplemented by Edgyn products. Polyart Group's ambition is to provide even more innovative security solutions to the entire production chain. Our commercial and marketing investment in the APAC zone will enable our two groups to offer solutions to governments, printers and brands in the most dynamic zone in the world. This partnership also shows the group's desire to join forces with major players to strengthen our offer and convert new territories with ever more complete and successful offers.'
Gérald Iannone, APAC sales director at Polyart group, added: 'Our strategy in the Asia zone is to provide turnkey solutions to end customers and their suppliers. The collaboration with Edgyn is a major step for our development. The demand for security is very strong in this area and our team is, therefore, more than ever ready to meet it.'
'This partnership fits perfectly with Edgyn's international development strategy. Indeed, we have very clearly established a leading position in Europe in brand protection. Asia is a market that we began to strongly penetrate three years ago thanks to our digital solutions, Adfirmia. The partnership with Polyart will allow us to accelerate the marketing in these territories of our physical security solutions: taggants, security inks and chemical markers. Polyart Group was an obvious partner for us in view of their know-how, its locations in APAC and the long collaboration that binds us,' concluded Herlé Carn, director of indirect sales at Edgyn.