10 January 2023
PSG presents leading solutions at Labelexpo Southeast Asia 2023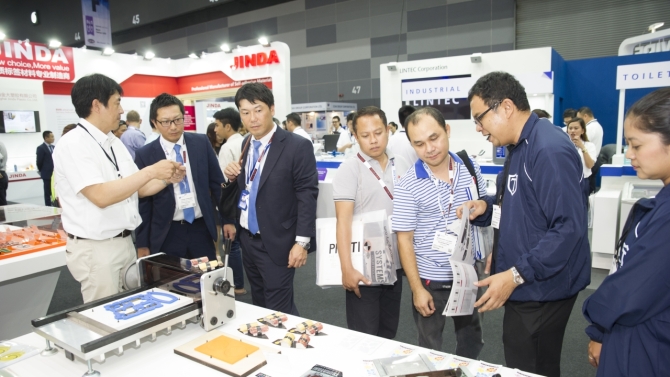 Click on image to download high resolution version
Press Systems Group (PSG), a leading Southeast Asia distributor of printing products covering the flexo, offset and gravure markets, has confirmed its participation at Labelexpo Southeast Asia 2023.
Labelexpo Southeast Asia takes place at BITEC Thailand 9-11 February 2023.
PSG will demonstrate the curing performance of LED-UV inks using both lab units and on an actual press run with a Rhyguan finishing machine. The demonstrations will showcase GEW's latest air-cooled Aeroled LED-UV curing system in combination with UV and LED-UV inks from Zeller & Gmelin. 
In total PSG will be showcasing three Rhyguan machines, including the TOP-330-2 semi/full-rotary die-cutting and inspection system and the WON 370 automatic slitter rewinder.
​​​​​​
The TOP-330PLUS will be configured with one flexo printing unit and will incorporate equipment from leading brands represented by PSG, including GEW LED-UV curing systems, Sandon Anilox roll, Swedcut doctor blade and Innova mounting tape.
Other suppliers represented by PSG include Universal Engraving for hot stamping and embossing dies, Alpha-Cure for UV lamps, and Rotometal's magnetic and print cylinders. 
Commented Richard Quirk, Labelexpo Southeast Asia 2023 show manager: 'I am delighted to welcome Press Systems Group to Labelexpo SE Asia. As one of the leading distributors of global industry suppliers in the wider Thailand and Southeast Asia region, PSG brings a range of cutting edge label converting equipment and consumables to Labelexpo Southeast Asia. A strong focus on the benefits of sustainable LED-UV production and automated finishing solutions will make the PSG stand a must-see for show visitors.'