08 December 2022
RICOH high quality thermal transfer ribbons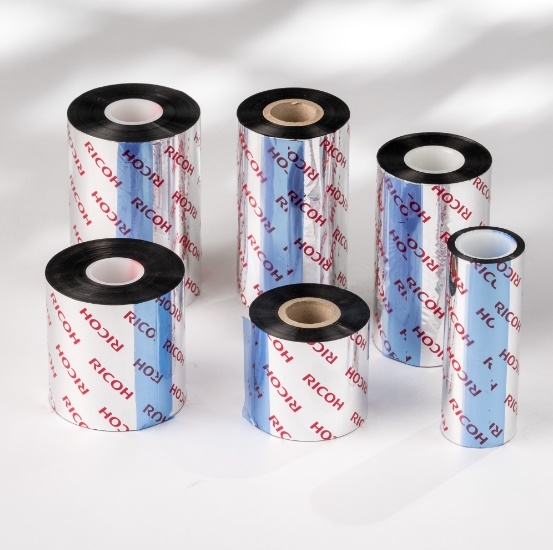 Click on image to download high resolution version
Under the Ricoh Way, our mission is to provide excellence to improve the quality of living and to drive sustainability. Our vision is to be the most trusted brand with irresistible appeal in the global market. We are expanding the Ricoh Group's technology into the industrial sector. We produce and market thermal paper and thermal transfer ribbons for every business.
We propose a large choice of high quality thermal transfer ribbons suitable for the printing on different receiving materials such as papers, films or textile. These coated polyester ribbons are available in different roll specifications and for a wide range of thermal printers.
RICOH thermal papers high quality performances are achieved thanks to the exclusive alchemy between the different coated layers having each their particular functions. This special paper, characterized by its thermo-sensitive properties, turns to black when exposed to heat. This business unit managed to expand sales in a number of different application fields such as food labels, receipts, bank statements, utility bills and transportation tickets.