16 December 2022
Rotometal - new innovation in rotary tooling technology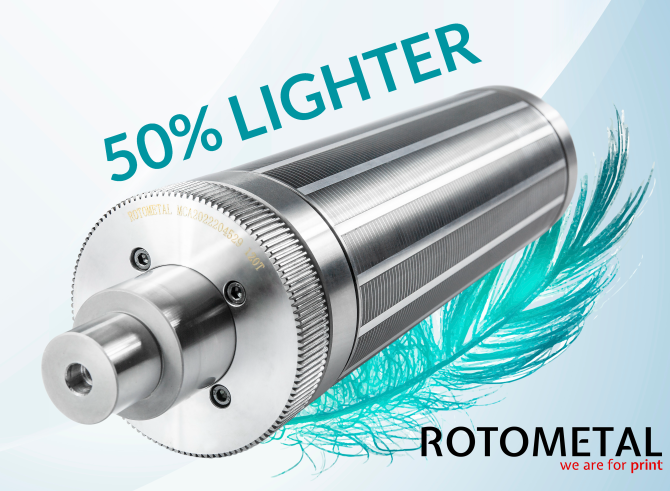 Click on image to download high resolution version
Rotometal is an innovative company that offers rotary tooling for the printing industry. The company has been around for more than 15 years, and it's dedicated to providing high-quality products and services to its customers.
One of the most important things we do as a company is listen to our customer's needs, which is why we came up with the Magnetic Cylinder Aluminium. This new product is light, easy to assemble and has high product quality. It's 50% lighter than its traditional counterparts!
Rotometal strives to meet all the expectations set by our customers. This is how a magnetic cylinder made of aluminium was created. Lighter and easier to assemble. It's cheaper transport, easier to manoeuvre and reduces wear and tear on your machines.
The aluminium alloy from which we make cylinders for printing machines is used in the aviation and space industry, ensuring low weight with very high strength and high hardness. Magnetic cylinders with hard aluminium bodies are characterized by high adhesion of the dies to the cylinder, which ensures their stable and safe work.
Added to this, we produce the cylinders with raceways and axles that are hardened to a hardness of over 62 ± 2HRC to ensure the long service life of the entire printing machine. Of course, the workmanship is of high quality, with the axial runout being less than 0.01 mm; the cylinder gap measures only 0.003 mm. 
It's also possible to regenerate the cylinders meaning you're able to get even more life out of your investment.
Contact one of our team now to find out more about this new innovation in rotary tooling technology!
Press Systems Group is an distributor in Thailand.