25 February 2020
Swedcut launches new H9 doctor blade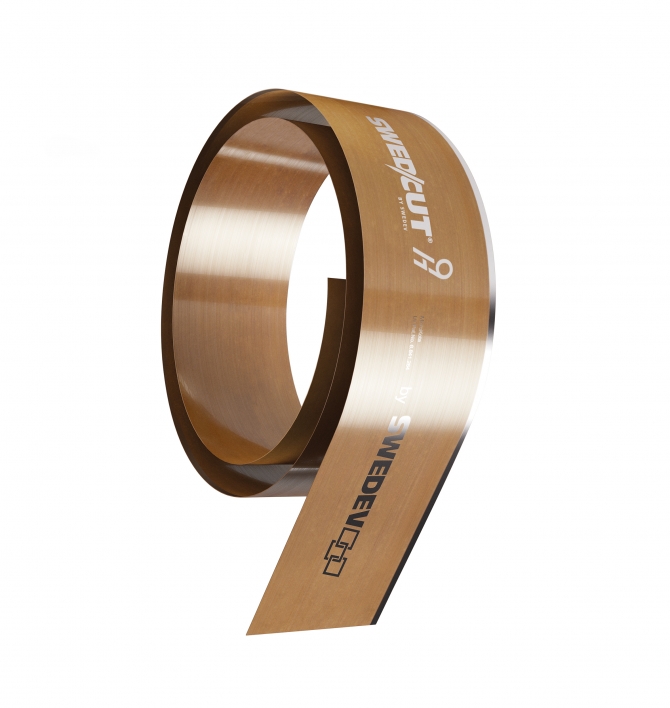 Click on image to download high resolution version
Swedcut is to launch a new product for flexo printing at Labelexpo Southeast Asia 2020, on the Press Systems' stand B18.
The SWED/CUT® H9 Doctor blade (pictured) is made from coated micro carbon steel, and features include: 
•
With unique particle technology SWED/CUT® H9 extends white ink printing time up to four times compared to a regular coated blade
•
Without losing quality or coverage
The H9 will help to reduce downtime as well as improve productivity. With its durable coating SWED/CUT®H9 is a suitable choice in flexo applications when abrasive inks and lacquers are used.