28 February 2020
Todaytec's thermal transfer resin ribbon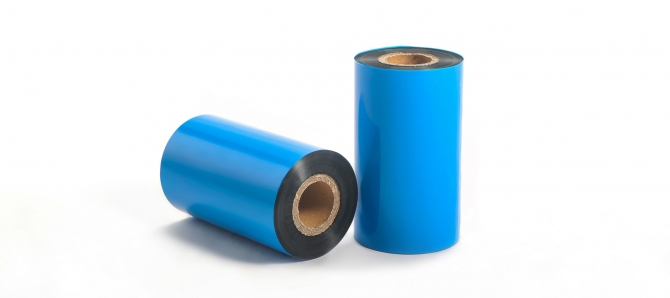 Click on image to download high resolution version
Todaytec is showcasing its high performance thermal transfer resin ribbon TDR325 at Labelexpo Southeast Asia 2020.
TDR325 offers ultra-high substrate versatility, matte carbon coating and blue back coating. It has high resistance to smear, scratch, alcohol and gasoline.

Its high performance makes it well suited to applications in a range of industries. Adopting stable raw materials, TDR325 ensures a uniform and stable coating on the ribbon surface, preventing toner from coming off.
The anti-static back coating protects the print head effectively. In the heat resistance test, after being put before a blast dryer under 50℃ for 5 days, the printing sensitivity, the writing clarity of bar code printer, and the resistance to alcohol and gasoline are almost the same as the printing quality under the normal temperature.
In testing at normal temperature, the resin-based polar molecules did not show any wear and tear until eight months later, with only tiny white spots in black patches showing under an optical microscope.