30 November 2022
Voyantic - Tagsurance 3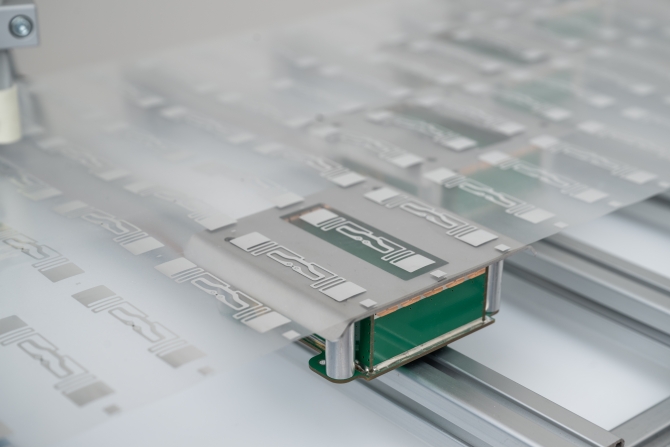 Click on image to download high resolution version
Tagsurance 3 - Next-Generation Quality Assurance Solution for High-Speed RFID Label Production Lines
Voyantic Tagsurance 3 is a complete system for RAIN RFID and NFC tag and label production testing and quality assurance. Tagsurance 3 brings full visibility into the quality of tags in the production line, ensuring tags meet the designed performance features, without slowing down the production process. The Tagsurance 3 System allows, for example, three-point testing at high speeds, with accurate measurement results.
Tagsurance 3 is designed to be easily installed into various machine types; small and large machines, high-speed machines, chip attachment machines, and converting machines. The system is modular and scales to various production volume needs from 1 to 8 lanes with 1-5 stations per lane, handling lane speeds up to 200 meters per minute.
Tagsurance 3 is designed to meet the requirements of the increased RAIN RFID industry's tag production capacity and the higher demands for quality testing in RFID tag production.