05 March 2020
Zeller+Gmelin presents new UV flexo inks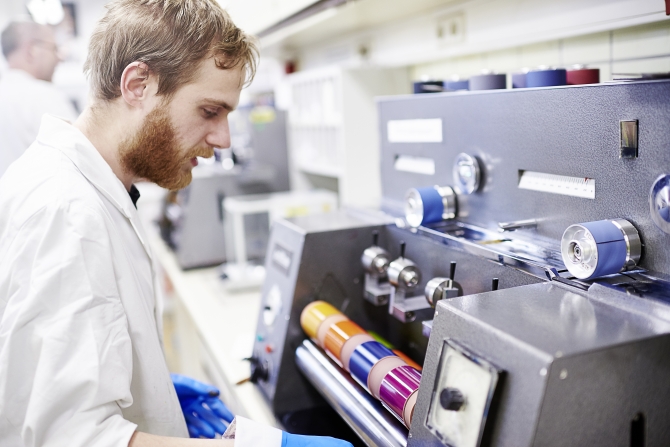 Click on image to download high resolution version
At Labelexpo Southeast Asia 2020, Zeller+Gmelin GmbH will present, together with their new partner Press Systems Group Thailand, a range of new UV flexo inks. This includes its new UVAFLEX® Y80 ink series for UV flexo printing (non-food), lauched at Labelexpo Europe 2019, and introduced to the Thai market for the first time.
Due to optimised flow behaviour, the inks spread evenly in both chambered and open systems and show no ink spitting even at high speeds. The range of applications extends from wine labels on uncoated paper and packaging materials to wrap-arounds and shrink sleeves.
Also on show, the UVAFLEX® FCM Y81 series contains significantly fewer migration-critical substances than common inks, making it safe for food packaging applications. The cured ink film with its extreme low odour is even suitable for the most sensitive applications.
Also brand new are the UVALUX® LED U581 FCM process inks for sheet-fed and web offset printing. The new series combines the advantage of low heat input to the substrate through LED technology with high migration resistance and excellent drying of the well-known standard UV applications.